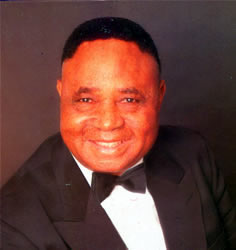 B
enin royal,Prince Avan Akenzua II who is the estranged husband of Edo socialite and daughter of the Esama of Benin kingdom, Chief Gabriel Igbenedion ,Omosede Igbenedion has sued his father inlaw and one Collus Igbinidu over the alleged breaking and entry into his apartment.He also alleged that his properties worth millions of naira were carted away.
In a 5 paragraph statement of claim, the plaintiff sought an order directing the defendants, their servants, agents, privies to return his safe, jewelries of inestimable value (coral beads, diamond, gold of classic orient and artifacts).
He also prayed the court to direct the defendants to refund his two hundred thousand pound sterling, nine million, six hundred and seventy-two thousand naira,
more after the jump
WAEC Certificate, University Degree Certificate, NYSC Certificate, original copies of Certificates of Occupancy of his land, as well as N500,000,000.00 as general damages.
Meanwhile, when the case came up for hearing yesterday, the counsel to the defendants, Mr. Dan Okoh told the court that he had filed a notice of the extension of time, as he said that he was recently briefed on the matter. He also prayed the court to allow him file his defence within seven days.The plaintiff's counsel, Mr. Pedro Egharevba said he was served the notice only yesterday morning and that he would demand for cost.
The trial judge, Justice Alero Eruaga (Mrs) urged the defendant's counsel to file his defence within seven days, even as she awarded N1,000 cost against the defendants.The case has been rescheduled for hearing on April 7, 2011.
Meanwhile, the plaintiff is also seeking the dissolution of marriage between himself and the daughter of the 1st defendant, Omosede Gabriella Igbinedion Akenzua, the marriage was contracted on September 13, 2008 in Benin City, Edo State.
The plaintiff's petition filed the High court of Federal Capital territory, Abuja through his counsel, Alexander Oketa Esq of Festus Keyamo chambers sought the dissolution of marriage on ground of cruelty on part of the respondent (Omosede Gabriella Igbinedion Akenzua), that the marriage had broken down irretrievably, as well as, desertion for at least one year.
He also sought to take custody of the only child of the marriage, Prince Avan Amafidon Akenzua II at the age of nine, so as to bring him up in a Godly way, even as he pleaded to take responsibility of the child before the said age.
Source