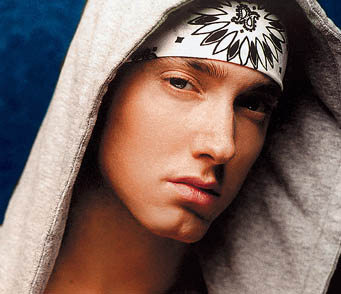 Eminem has been named the King Of Hip Hop by Rolling Stone magazine.The magazine selected 20 solo rappers who have dropped an album from 2009 through the first seven months of 2011.
The positions were determined by album sales, rankings on the R&B/hip-hop and rap charts, YouTube views, social media, concert grosses, industry awards, critics' ratings, and social-media scores. Nicki Minaj is the only female rapper on the list.
Check out the full list.....
Rolling Stone's Kings of Hip-Hop
1. Eminem
2. Lil Wayne
3. Drake
4. Kanye West
5. Jay-Z
6. Nicki Minaj
7. Rick Ross
8. Ludacris
9. Gucci Mane
10. T.I.
11. Snoop Dogg
12. Diddy
13. Pitbull
14. Fabolous
15. Wiz Khalifa
16. B.o.B
17. Waka Flocka Flame
18. Lupe Fiasco
19. Kid Cudi
20. Big Boi